Tomorrow is the first Monday of 2021. For many, Mondays are a dreaded day. Why is this? Monday represents a new beginning of a workweek and offers those of us who are self-employed, a new opportunity?
How you determine to enter your Monday is completely up to you. You can either choose to see this day as a time for a new start or you can see it as a hardship. The attitude you choose will be your directive.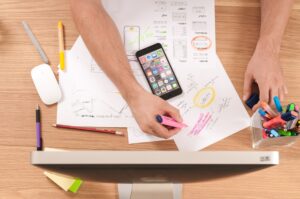 For me, I see Mondays as the perfect way to get ready for whatever lies ahead. In order to prepare for a Monday, I do engage in a few activities to ensure I am prepared to take on the new week with vigor and enthusiasm.
Here are five tips to set yourself up for a successful Monday:
On Sunday evenings, take a moment to review your weekly schedule. Understanding what is coming up will help you navigate more effectively.
Plan the times in your schedule with meaningful activities that help you balance your life. Exercise, family time, reading, etc.
Pack your briefcase or bag so you aren't rushing around in the morning.
Go to sleep at a decent time on Sunday evening so you can begin your week rested and refreshed.
Try and get your laundry, household chores, etc. completed before the week begins. This will free you up during a busy week.
I am sure you have a routine that works for you. The point is to do whatever you can to create a smooth start to your week. A few well-planned steps can help you experience Monday in a new way.
With 52 Mondays in 2021, you have an opportunity to enter this new year with the determination to begin each week with a fresh attitude. How have you historically handled your Mondays? Why not choose to see Monday as the beginning of a great adventure, new things to learn, and a chance to create success!