NAR ~ Commitment to Excellence Program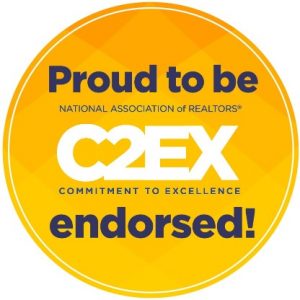 I'm sure many of you have seen the National Association of REALTORS® program C2EX. This stands for Commitment to Excellence for real estate agents and brokers. The program was launched just a few years ago to encourage continued excellence within the real estate industry.
The program is easy to access and has a level-up program for agents to follow. I found the activities to be engaging and thought-provoking. As the various levels are completed, you can then begin the next stage of learning.
The program is at your own pace and I found it easy to access anytime I was able to sneak moments in here and there in order to finish. Once I completed the program, I had access to the materials, logos, articles, etc.
As a broker, I plan on encouraging all of my agents to achieve this status. As we continually strive for excellence in all that we do, this is just one more step as we reach our goals. Why not take a peek at the program?