Granbury, Texas is a thriving small community located just 35 miles southwest of Fort Worth, Texas. This little town is situated along Lake Granbury which is a part of the Brazos River. The historic Granbury Square offers a quaint and nostalgic experience to all who visit.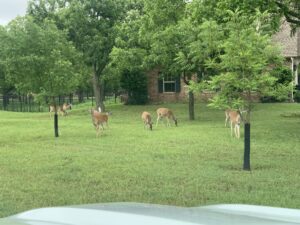 We are experiencing a surge of newcomers to Granbury as people are seeking a place to call home that provides them with a small-town atmosphere along with affordable home prices, a wonderful school district, and a community that offers so much more. For those who are exploring Granbury, it is important to understand the various sub-divisions around the area that make up this entire community.
So let me introduce one of Granbury's premier gated sub-divisions–Pecan Plantation. Located in the southern area of Hood County, Pecan Plantation is a large sub-division that many people desire to be a part of. Boasting of two amazing 18-hole golf courses, a stunning clubhouse, tennis facilities, pickleball courts, swimming pools, equestrian center, shooting range, and miles and miles of properties along the Brazos River.
The name is due to the fact that Pecan is actually one of the largest Pecan orchards in Texas. The homes are beautifully placed amongst the Pecan trees providing a lot of nature and beauty throughout the neighborhood. When you enter the Pecan-tree-lined entrance, you will be delightfully pleased.
Another aspect of Pecan Plantation is the two airstrips located in the sub-division along with homes dotted along the airstrips with their own airplane hangers. Pecan Plantation is widely known among the pilot community as the premier "pilot's" place to live. The Pilot's Club is an active group that gets together on a regular basis and provides the neighborhood with air shows.
Homes range in price from the low $200,000 to $1,000,000+.  New sections of homes are being platted and built currently. We are experiencing a housing shortage throughout Hood County. Our agents at Beam & Branch Realty are equipped and prepared to assist you with your real estate needs. Contact us today to show you around Pecan Plantation and the many other wonderful areas we have to offer.